When Site Access and Ground Protection Matter
Valtir News | March 2020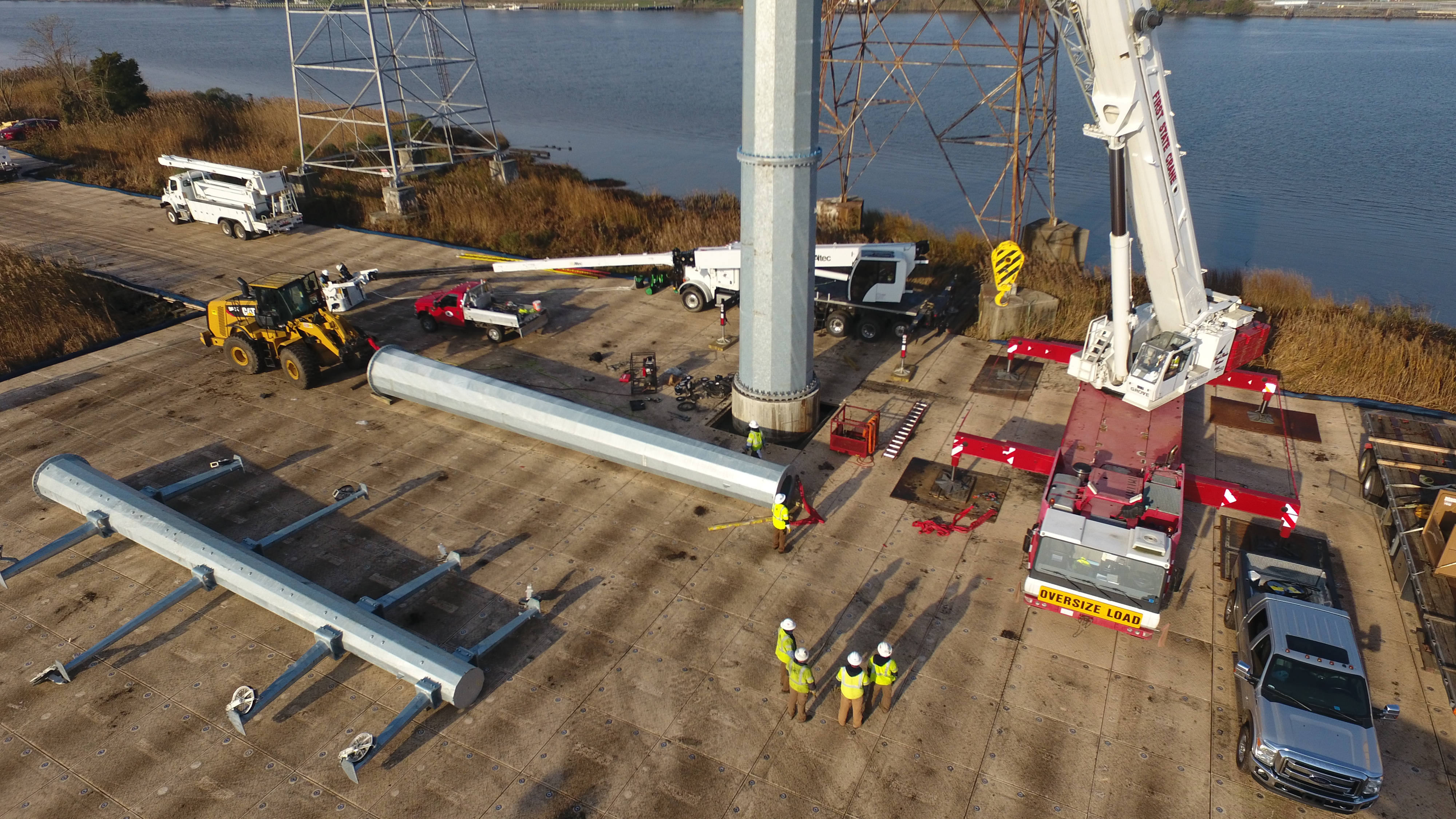 Construction sites are temporary opportunities to improve the built environment. They require a bevy of equipment, materials, and personnel moving in and out of a site to get the job done. This is often accomplished with the use of access matting; however, the type of mat matters. Commonly used wood and timber mats reduce our nation's hardwood forest reserves, and they have a short lifespan, large environmental footprint, and increased freight demand and cost. Wood mats often splinter, degrade and fill our landfills after only two to three years of use. Additionally, wood mats do not interconnect with one another, which creates a nonuniform and unstable surface.
Valtir Rentals has an alternative to wood mats that provides an eco-friendly solution, while reducing the freight costs and handling expenses by as much as 50% versus wood mats.
Valtir Rentals' heavy-duty mats bear up to 600 psi over various terrains and climates. Ideal for construction sites, lay-down, and staging areas, the mats are made of high-density polyethylene (HDPE) and have UV protection and anti-static fillers. Additionally, composite mats are nonabsorbent, which helps prevent cross-contamination, rotting and degradation, and becoming saturated. Unlike wood mats, HDPE is nonreactive and can be recycled at the end of its lifespan. Each mat connects with adjacent mats using an overlapping flange and inter-locking system. The end result provides a continuous, uniform, and smooth surface that is easy to install in a variety of configurations. Their flexibility allows the mats to follow the contour of the terrain without breaking or cracking while helping to distribute loads to prevent rutting or damage to the underlying surface. A medium-duty alternative also is available for temporary roadways, pedestrian pathways, or turf protection.
Valtir Rentals' ground protection products are available for rent nationwide. The engineering community faces many jobsite challenges;  working with unfavorable ground conditions does not have to be one of them.
Source: ENR magazine